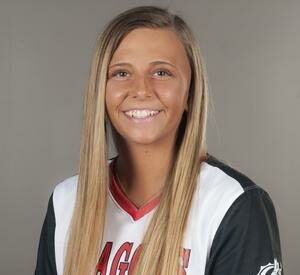 Clinician & Pitching Instructor
From msumdragons.com:
2021: Made 27 appearances on the mound with 22 starts…had four wins…had team-best 10 complete games…led team with 122 innings pitched…had 50 strikeouts…named to NSIC All-Academic Team.
2020: Finished 3-3 with 2.88 ERA in 34 innings in COVID-shortened season…fired first collegiate shutout in win over Nyack…named to NSIC All-Academic Team.
2019: Started 21 games on the mound…finished with 3-12 record…had 25 strikeouts…picked up first career win vs. Felician (3/1/19).
Prep: Was named to the All-Woodland Conference first team and also named all-suburban honorable mention…had a 3.43 ERA last season, striking out 57 batters…also hit .324 with 14 RBI.
Personal: Daughter of Sharon and David Lang…undecided major.